Fair Trade Products Australia
Fair Trade is our mission at Ethical by Nature! We stock a large range of Fair Trade guaranteed products - from homewares, toys and jewellery to incense, handicrafts and clothing.
Why buy Fair Trade? Products carrying the Fair Trade logo are among the most ethically made in the world. Fair Trade is your guarantee that an artisan has received a fair living wage, works under safe conditions, the item has been made without child labour or modern day slavery, and the product has been made in a way that doesn't harm the environment.
Natural Moisturising African Black Soap with Moringa and Neem oil. For centuries, African families have used African Black Soap to help relieve various skin conditions. This raw, all natural soap is made from the best quality ingredients, and is used for bathing, washing hair and removing make-up. This organic African Black Soap will leave your skin and hair feeling clean and soft. 50 g bar. Fair Trade, Certified Organic and Cruelty Free. Handmade in Ghana.
Ingredients: Certified organic handcrafted unrefined Shea butter, purified water, coconut oil, neem oil, moringa oil, palm kernel oil, potash and plantain extract. Plantain skins are largely what makes this black soap effective as they contain a natural source of vitamins A & E and iron.
Fair Trade Product Collections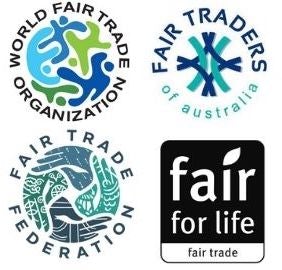 Fair Trade Guaranteed
When a product carries any one or more of the Fair Trade logos - or has been made by an organisation with a Fair Trade accreditation - you can have real confidence the product has been genuinely ethically made. That is, it has helped to positively change the lives of marginalised artisans and communities across the world, including Australia, and has been made in a way that is not harmful to the planet.
Most of the products offered by Ethical by Nature come with one or more of these ethical logos or certifications.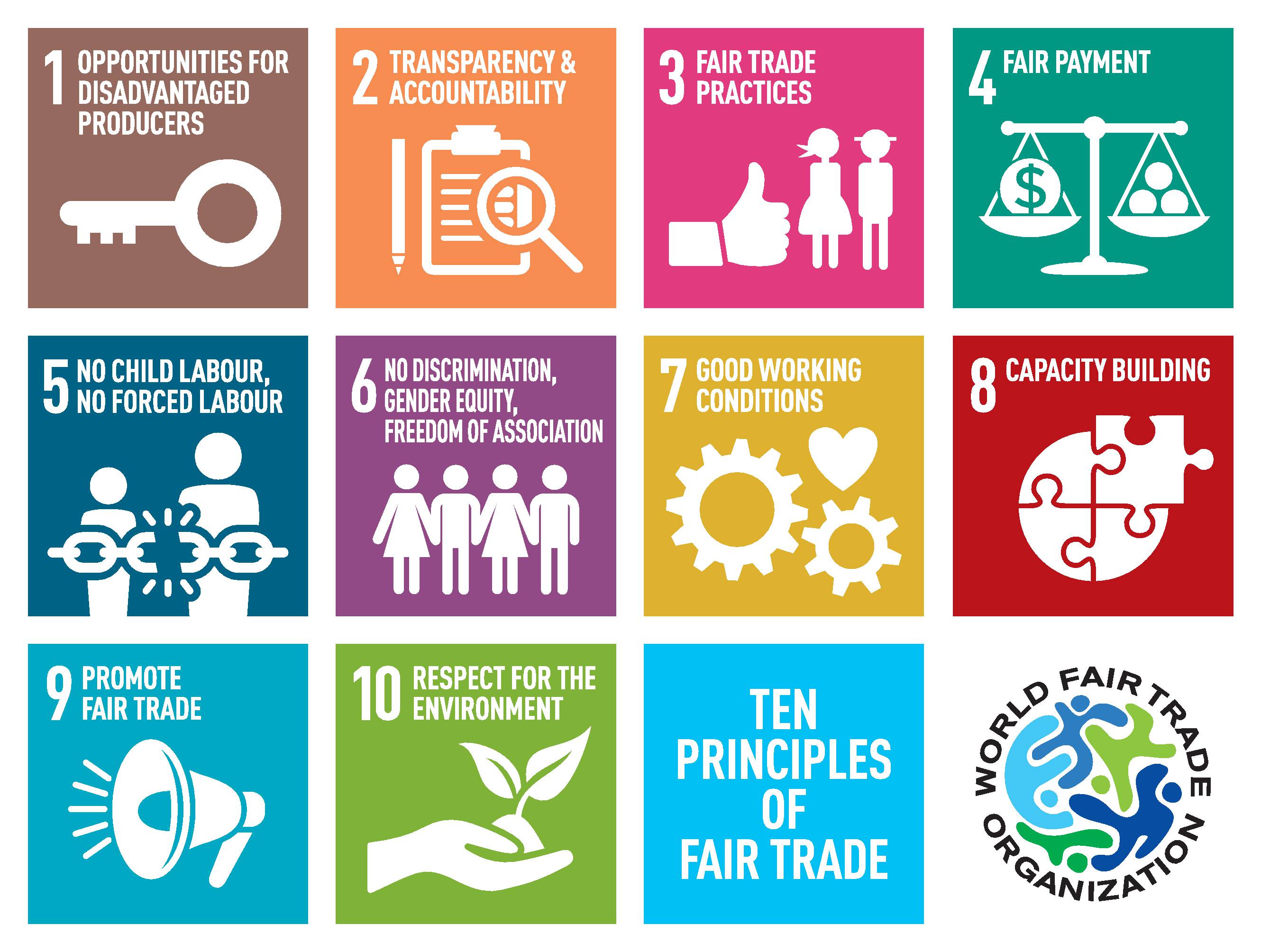 10 Fair Trade Principles
The 10 Fair Trade Principles were developed by the World Fair Trade Organization. They set a minimum benchmark for Fair Trade across much of the globe, covering issues like a focus on disadvantaged producers, transparency, fair pay, good working conditions, ending discrimination and capacity builidng as well as incorporating a strong commitment to protecting the environment.
Most importantly, for a product to carry a Fair Trade logo, the supply chain and business practices of the manufacturer - whether a charity, social enterprise or commercial business - must adhere to these strict 10 principles. And they are subject to ongoing Monitoring Auditing to ensure compliance.
Handmade Bone China plates decorated with Aboriginal Australian art. The artists own the art and are paid a regular royalty for its use under the Indigenous Art Code. Each plate includes a description of the art and its meaning to the artist and provides a brief biography of the artist. Fair Trade produced from fine Bone China by a small artisan enterprises in China (the traditional home of Bone China). Microwave and dishwasher safe. Dimensions: length 18 cm, width 11.5 cm.
Artist: Rama Kaltu-Kaltu Sampson.
Description: Rama's painting illustrates the Mingkiri Tjukurpa Marsupial Mouse Dreaming. In this painting there are many mouseholes. When Rama talks about the Wanampi Dreaming, he says there are stories that are all together tjungu. The Mingkiri people cry when Wanampi (rainbow serpent) kills the man. The other people in these stories include, kuniya (python) and liru (snakes). The mingkiri are digging and burrowing with their mulya (noses) and blocking their holes up.